Learn about local businesses in our community! Business Spotlights are posted every other Tuesday on our Facebook page.
Coffee-A-Go-Go Business Spotlight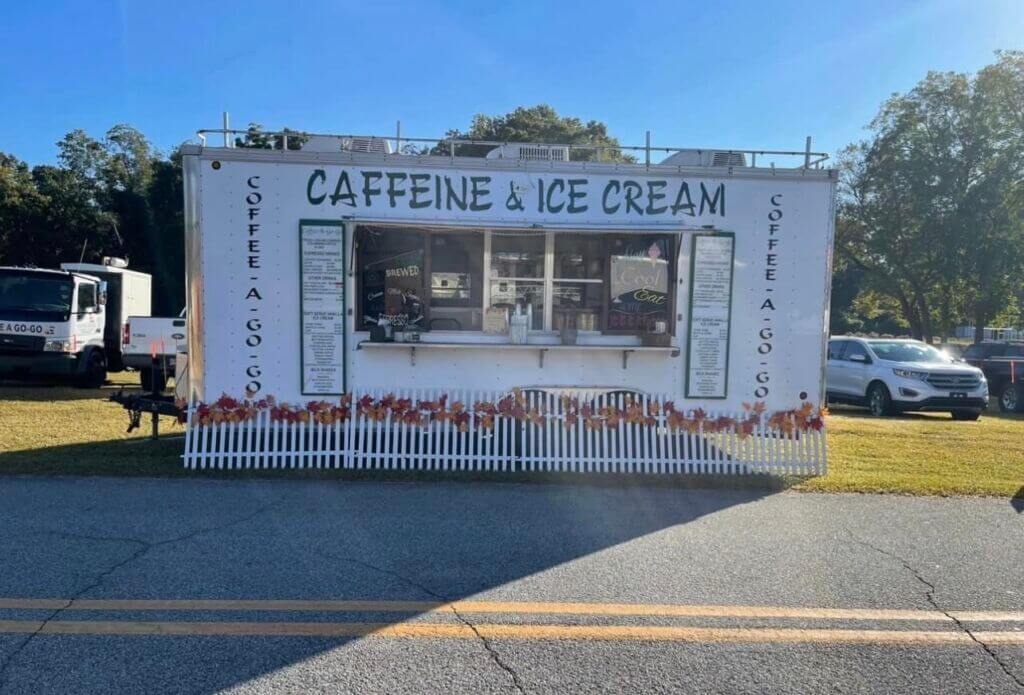 The well loved food truck "Coffee-A-Go-Go" is owned and operated by Leo Klemons and his wife Tonya. Leo used to work at Kenny's Collision center repairing cars but always wanted to own a restaurant. When the opportunity arose to run this food truck, you better believe his two worlds collided.
This was the opportunity that Leo desperately needed at the time. Life had not been looking so great before the food truck days… and quite frankly the before Jesus days, Leo had been an alcoholic. But through a church service he attended he saw that God had a plan for his life and he walked through that door in faith. Now sober behind the wheel of a new kind of car and his wife by his side, he has been walking in his new found freedom.
The couple duo now get the opportunity to show up to countless types of events and bless their customers with sweet and cold treats. In the past year, they have opened their service window 256 times, and 48 times in May alone. The truck will service different parts of Georgia, and sometimes open its window to several different events in one day. Leo and Tonya are the only two employees, but that doesn't stop them from quick service!
With an extensive menu, every costumer is guaranteed to enjoy a special treat. The truck is equipped with soft serve machines, milkshake machine, cappuccino machines, slushy machines, and they serve coffee & hot chocolate too! The soft serve machine has a unique design that allows customers to choose select flavors to be swirled into the cone so they can create a special flavor.
The couple expresses deep thanks to anyone who has done business with them. From the customers themselves at large events, to the companies and businesses that invite them back time after time. From military bases to EMS crews, school's teacher staff, and corporate events, Coffee-A-Go-Go has found themselves at a wide array of event types.
If you see the Coffee-A-Go-Go truck at an event, make sure you stop by to grab something! Would be a grave mistake to miss out on a sweet treat and to be served by people with such caring and big hearts for this community. (The next public event they will be at is the Thomaston 4th of July celebration at Greatest Generations park.)
And to book a day with Coffee-A-Go-Go at your next event, call Leo at (770) 412-2497 to set something up.
Submitted by Maran Shales
#ChamberMemberSpotlight
J & L Body Shop Business Spotlight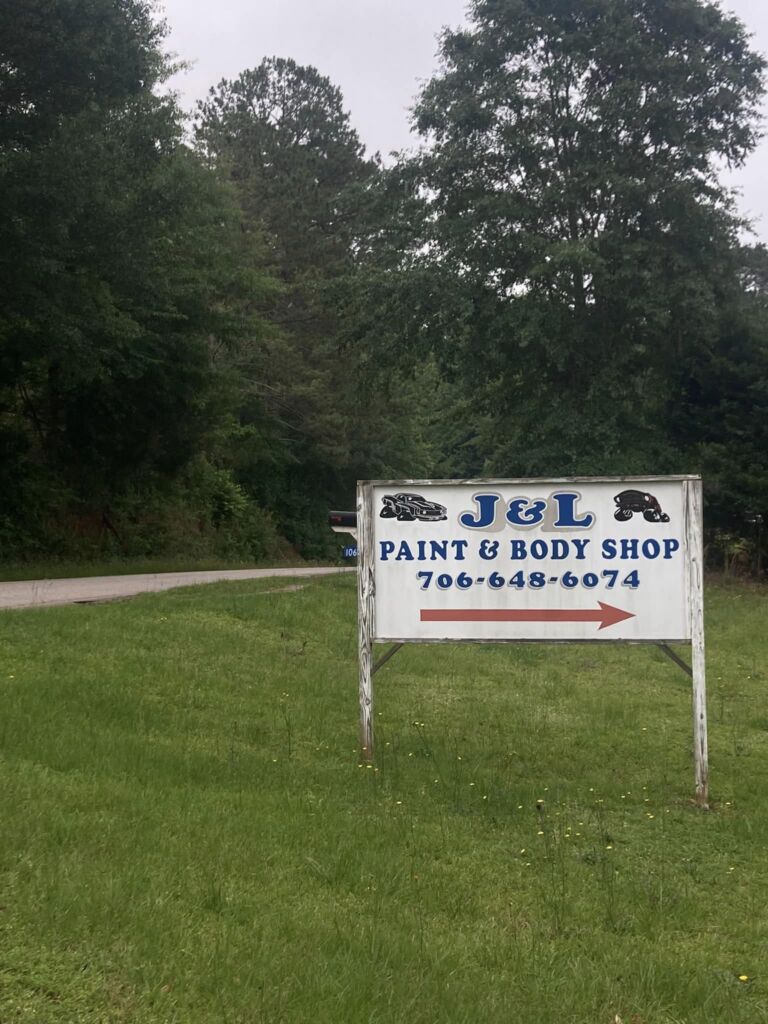 Keith Parham, an automotive enthusiast, has been passionately working with cars since the age of 14. His journey into the world of automobiles was guided by Larry and Jimmy, the former owners of the body shop he now operates. Larry, in particular, played a vital role in Keith's upbringing and fostered his love for automotive craftsmanship. The shop was passed to Keith in 2011, and he embraced the responsibility of managing the shop, relying solely on his self-taught skills acquired through keen observation and hands-on experience.
Specializing primarily in collision repairs with occasional restorations, Keith's body shop has garnered a reputation for excellence. His reputation has been built upon the strong foundation of word-of-mouth recommendations, a testament to the exceptional quality and reliability of his work. Keith confidently asserts, "Bring it here if you want it done right!"
Serving customers from Thomaston and the neighboring counties, Keith's automotive expertise has attracted a loyal following. His deep appreciation for his clientele shines through as he shares, "They are some of the best customers that I could ask for. I am proud of their unwavering support, as they continue to refer new customers to me. Every job I undertake is a result of word-of-mouth recommendations and the majority of them are from repeat customers."
Having served the community of Thomaston for an impressive span of 27 years, Keith expresses profound gratitude towards his loyal clientele. Their ongoing support has propelled his business to new heights. To schedule an appointment for future automotive needs, interested individuals can reach J & L Body Shop by calling 706-648-6074. (Located at 1067 Old Alabama Rd)
Submitted by Maran Shales
#ChamberMemberSpotlight
Exotic Wings and Things Business Spotlight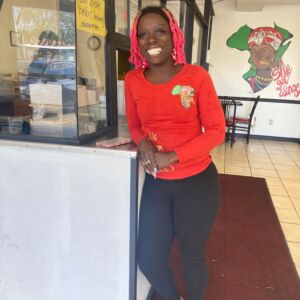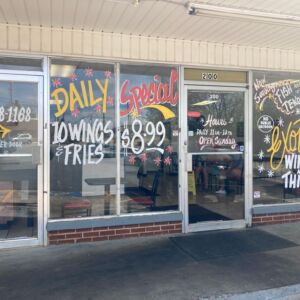 Exotic Wings - A Chicken Wing Shop You Don't Want to Miss
Located in the heart of Thomaston at the five-point, Exotic Wings is a restaurant that has captured the hearts and taste buds of its customers locally and from Butler, Talbot, Yatesville, Griffin, and Woodbury. Owned by Diametra West, this chicken wing shop is the go-to place for anyone looking for some of the best chicken wings in the area.
At Exotic Wings, the wings are the star of the show. The restaurant goes through 35 cases of wings a week, and for good reason. The wings are juicy, crispy, and come in a variety of flavors that are sure to satisfy any palate. From the classic honey mustard and lemon pepper to the tangy gold mix of gold rush, the flavors at Exotic Wings are not to be missed. For those who like it hot, there's hot ranch, kickin bourbon, and honey hot, while the garlic parmesan and sweet chill flavors offer a milder taste.
But Exotic Wings is not just about the wings. The restaurant also offers an assortment of cupcakes made by Devine Dessert in Griffin. These cupcakes are a big hit item, and customers can't seem to get enough of them. With several hundred cupcakes sold a week, it's safe to say that these sweet treats are a must-try for anyone with a sweet tooth.
Diametra West, the owner of Exotic Wings, has always had a passion for chicken wings. She worked as a manager at different wing shops before taking the leap and opening up her own restaurant. Although she admits to having reservations about opening up her own place, she now can't even think about closing it. Business is booming, and she is open seven days a week to keep up with the demand.
Diametra's secret to success is simple: she loves her customers. She is always happy to serve them and make sure they have the best dining experience possible. At Exotic Wings, customers are not just another number, they are valued guests who are treated with care and respect.
For those who are looking to start their own business, Diametra has some advice: do what you have a passion for. Customers appreciate it when you notice them and take the time to make them feel welcome. At Exotic Wings, that's exactly what you'll get.
So, if you're looking for some of the best chicken wings in Georgia, head over to Exotic Wings. With a variety of flavors to choose from, delicious cupcakes, and excellent service, it's no wonder that this restaurant has become a local favorite. Come on in and join the Exotic Wings family. You won't be disappointed!
Submitted by Maran Shales
#ChamberMemberSpotlight
Thomaston Hardware Business Spotlight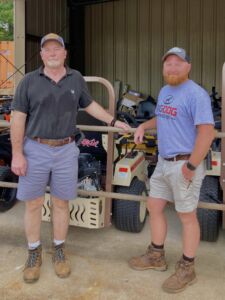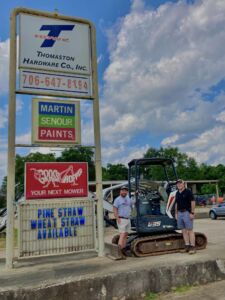 Local Business Spotlight! Talk about local and original, the Thomaston Hardware store has been around for decades and was one of the oldest retail establishments here in Upson county.
The store was first opened on the town's square by Charles Kersey who was once a mayor of this city. By the 1980s, Melvin Fallin Jr. had bought the place and its location was moved to where it stands today at 607 Short E St. Melvin passed the business to his son and now owner — Philip Fallin.
Thomaston Hardware is a traditional/old fashioned hardware store. They carry just about everything you'd need to fix or build something around the house. But what they are most known for is their outdoor equipment. Back in the 90s, the store began to carry John deer and Grasshopper equipment, and now that's their specialty. From sales to repairs, they handle it all.
Philip says of Thomaston, "Thomaston's been real good to us. They support a lot of families out of this business. Very humbled by support."
Even if you just need your blades sharpened on your zero-turn, head over to Thomaston Hardware. You'll be well taken care of and their excellent customer service will have you coming back.
Address: 607 Short E St
Thomaston, GA 30286
Phone: 706-647-8194
Submitted by Maran Shales